In March of 2019, I spent a little over a week in Death Valley National Park, both scouting for personal work, as well as teaching a workshop there with Muench Workshops. I explored a few areas of the park I had never visited, and revisited some old locations. With such a wet winter, there was quite a bit of water in areas of the park I had never seen previously. I spent around three days driving and hiking around the park before the workshop started, which took us out to the Eureka Dunes.
The Eureka Dunes are a very tall (the tallest dune is around 700 feet) dune field tucked away in the backcountry of Death Valley, requiring 4x4 vehicles and a little bit of navigating some deep sand to get to. We were expecting a fair bit of weather on our two night stay out there, but we weren't expecting downright thunderstorms for two days. While it was wet, and frankly a little obnoxiously windy, the moody clouds were awesome to photograph. Since I was shooting with my 4x5, most of my shots were shut down by the high winds, but I was able to get a few off, the one above being my favorite of the group. I loved the distinct line leading the eye to the big dune in the center of the frame with the dark, ominous clouds in the background. Definitely some pretty unusual conditions while we were out there!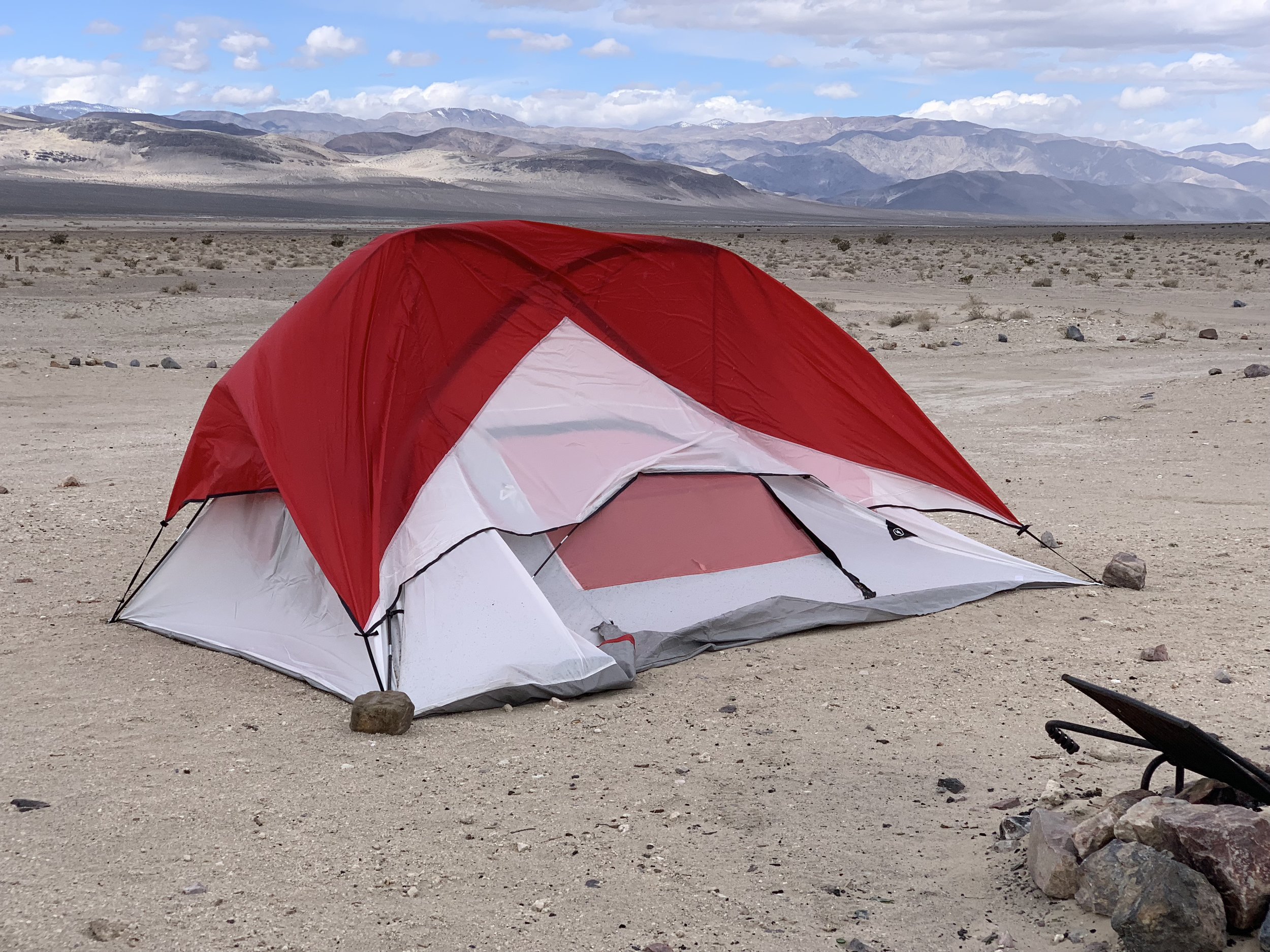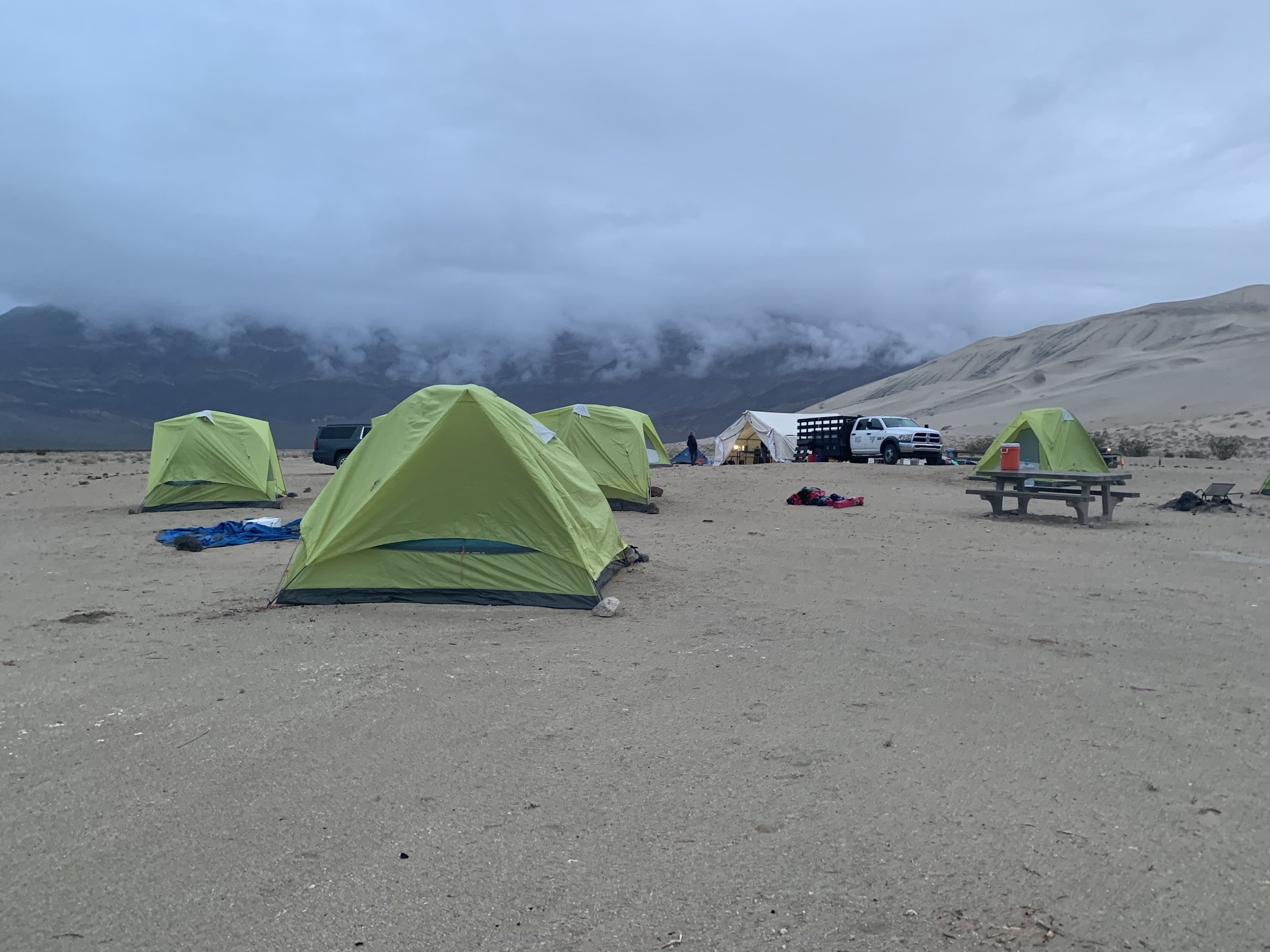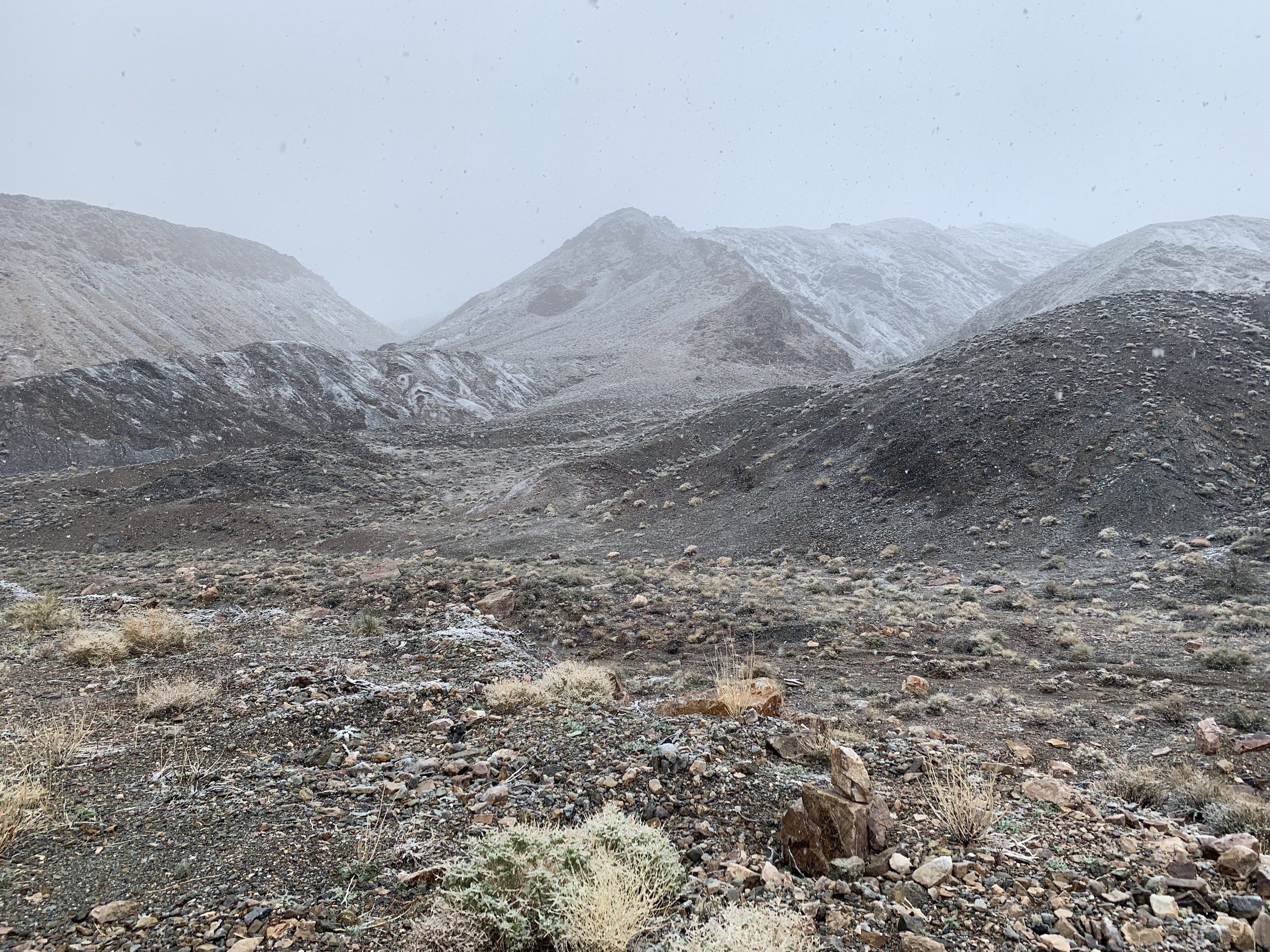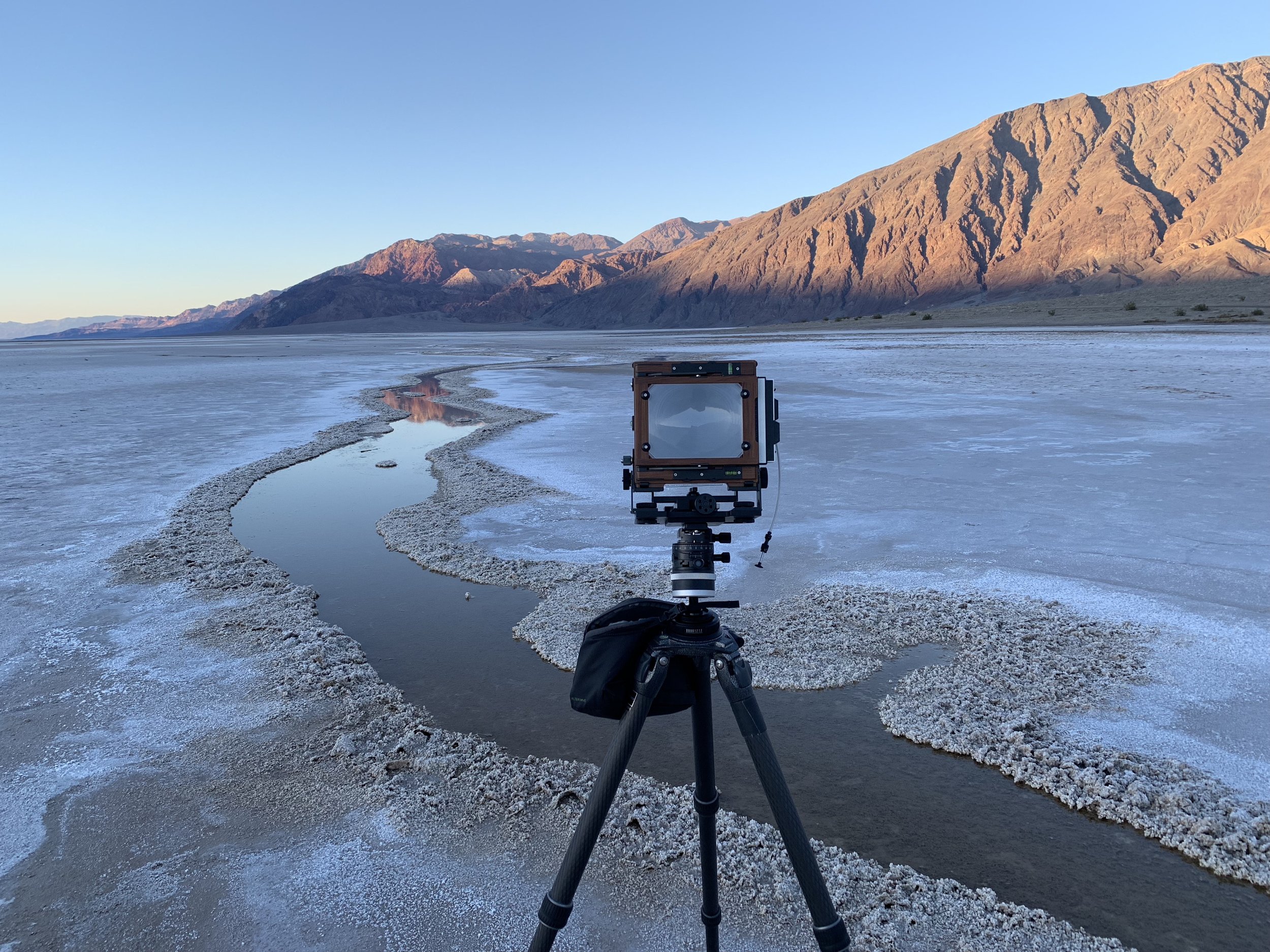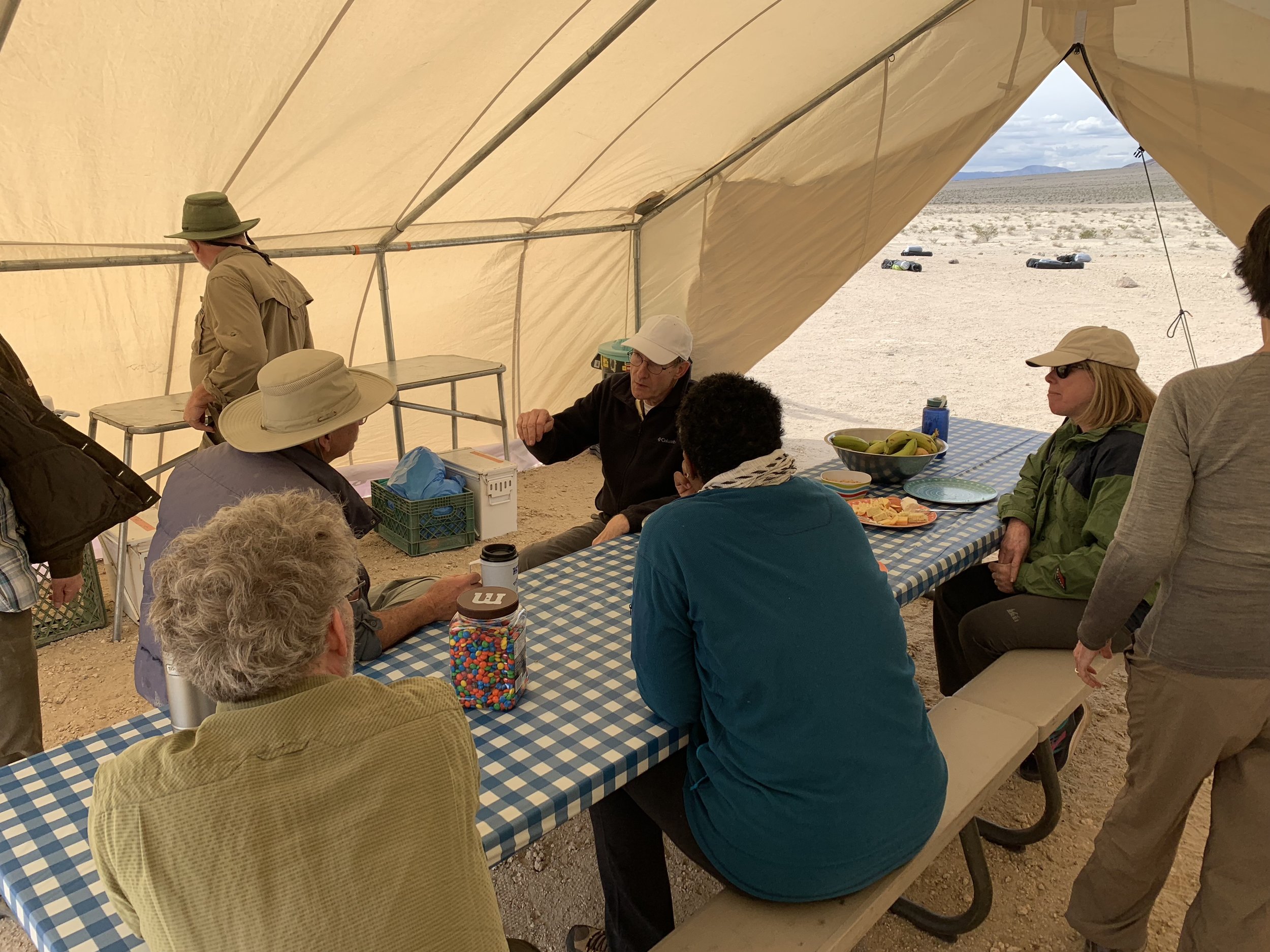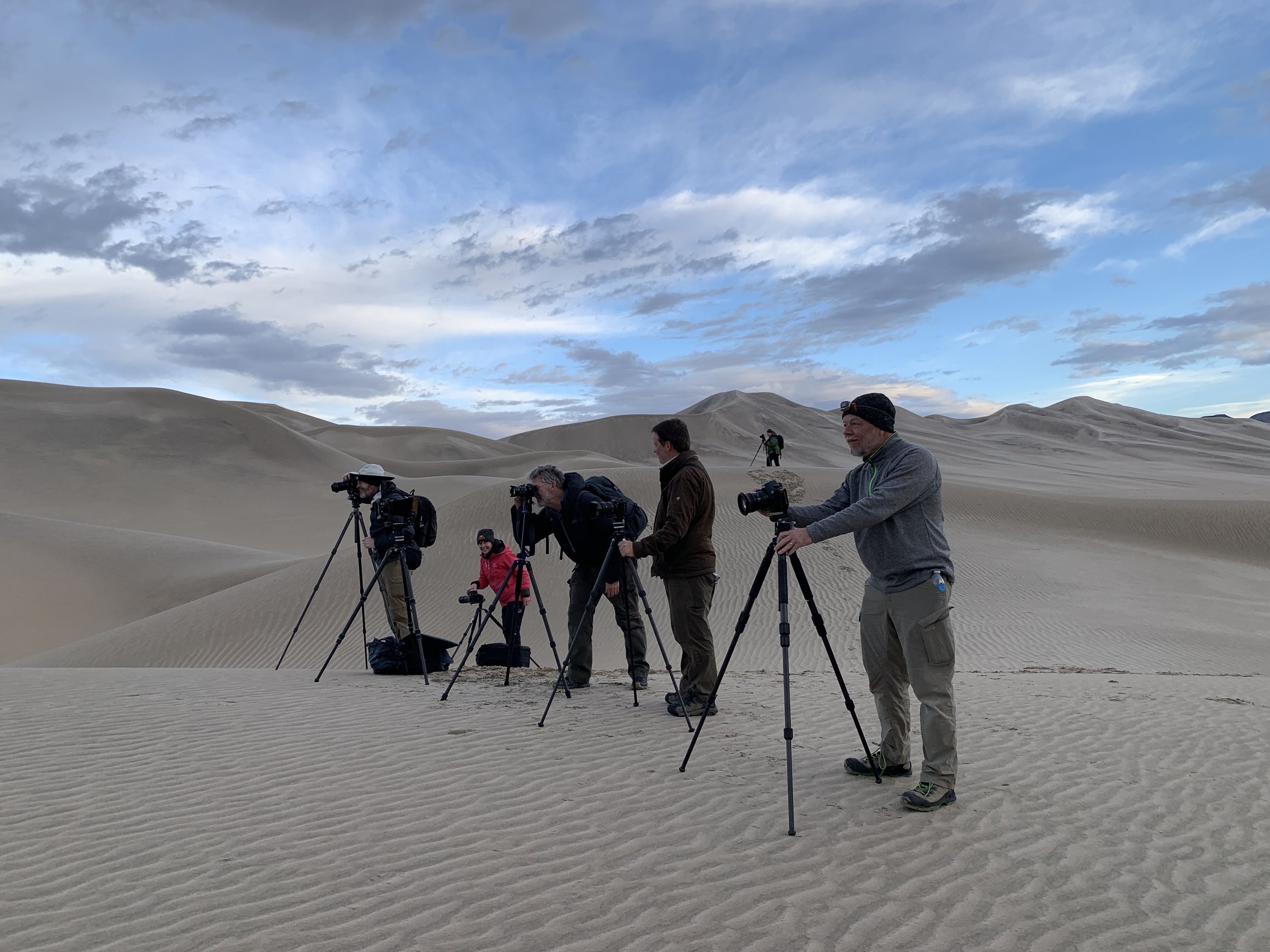 On our way back into the main valley, after leaving Eureka Dunes, we left camp in a fairly steady downpour, which turned the roads to mush. Steadily, we climbed into the mountains and the heavy rain turned into a stunning wet snowfall, leaving a trace of white on the desert peaks. It was absolutely spectacular to see such a gorgeous desert landscape covered in a light dusting of snow. After a few more slow hours of driving, we found our way back into the main valley, where the two days of rain had closed a fair portion of the park. What that also meant, was Badwater Basin, the lowest point in the United States, had a few inches of water in it. This was a subject I had been itching to photograph for years.
The conditions absolutely did not disappoint. In fact, the rain provided our group with some of the best conditions in Death Valley that I had ever photographed personally. While our sunrises and sunsets at Badwater were not "epic," the soft color palette was such an excellent balance to such a miraculous scene.
Want to join me on my next trip out to Death Valley? I'm headed back out there with Marc Muench in March of 2020, and as of right now, we have a few spots still left on the trip. Click the button below to see more information.
These images are all available as limited edition pigment print, which are listed below. Sizes start at 12x15" and editions are limited to 90 prints.