Sand dunes are somewhat of a photographer's paradise - at least for me. After living on the central coast for almost six months, I had never so much as heard about these, let alone ventured out here. After just receiving my Mamiya 7ii a few weeks earlier, I decided there was no better place to give it a test run than out at the dunes, which was practically in my back yard. Late fall in California marks the end of the dry season, and the dunes were feeling it. The wind had been blowing all day, and about two hours before sunset, it subsided leaving the perfect ripples.
Clear skies are typically looked down upon with landscape photography. The texture in the sky adds interest and the reflected light from a layer of clouds illuminates the land. In the sand dunes, however, photographic opportunities are endless. With severe clear skies, I looked toward the texture in the sand.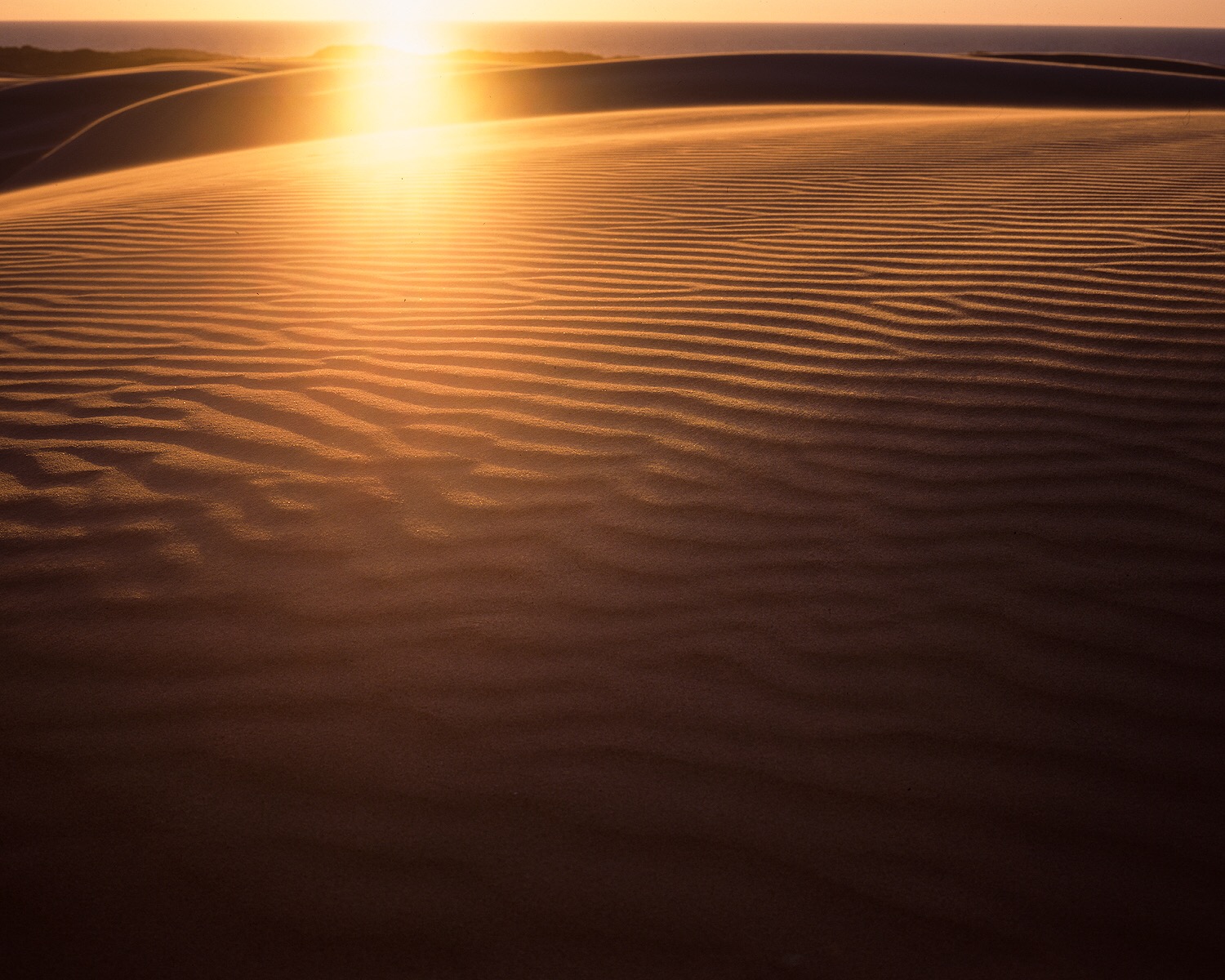 Over the past year, I have been devoting a fair amount of time studying photographic art. I stumbled upon the work of Edward Weston when visiting Carmel, CA. Flipping through a book entitled "Dune" I realized the work was created less than five miles from my home in the Oceano Dunes. His work inspired this small I created on my Mamiya 7ii, all on transparency film. All are available for purchase, so please contact me if you are interested.